I started planning my London trip way back in November and I can't believe it's only 13 days away! I've put a lot of thought into packing, but I don't feel totally confident in my choices and there are still plenty of things left to decide on. I'm so glad to have an audience of savvy travelers to ask for advice! Hopefully this discussion will be useful to anyone else planning a summer trip
(P.S. Where are you going?!)
As much as I want to pick a pretty bag first, I think I need to start with what's going inside and work my way out. So far the list includes…

Photocopies of important papers (tickets, passport, etc.)
Huge pashmina wrap (doubles as an airplane blanket)
Laptop & charger
Kindle
Notebook & pen
Headphones
Neck pillow
Change of clothes (nothing that wrinkles!)
Toiletry Kit

Sleep mask
Ear plugs
Tylenol Simply Sleep (or similar)
Makeup remover wipes
Moisturizer (my current favorite is Clinique Moisture Surge)
Deodorant
Lip Balm
Colgate Wisp toothbrushes

Makeup Kit

Tinted Moisturizer
Concealer
Powder
Blush
Brow Pencil
Eyeliner
Eyelash Curler
Lipstick
Brushes
Wow, actually that's a lot more stuff than I thought it would be! And then I have to deal with the added annoyance of putting liquids in a separate baggie. Am I forgetting anything essential?
I'd like a carry-on bag that fits under the seat so I can get to it easily, but I'm not sure a tote bag will work because my laptop is a bit heavy. It's not a brick or anything, but when I've carried it in a tote bag before it got annoying really quickly. I've been looking at bags like this, which can roll around alone or be stacked on top of my regular suitcase.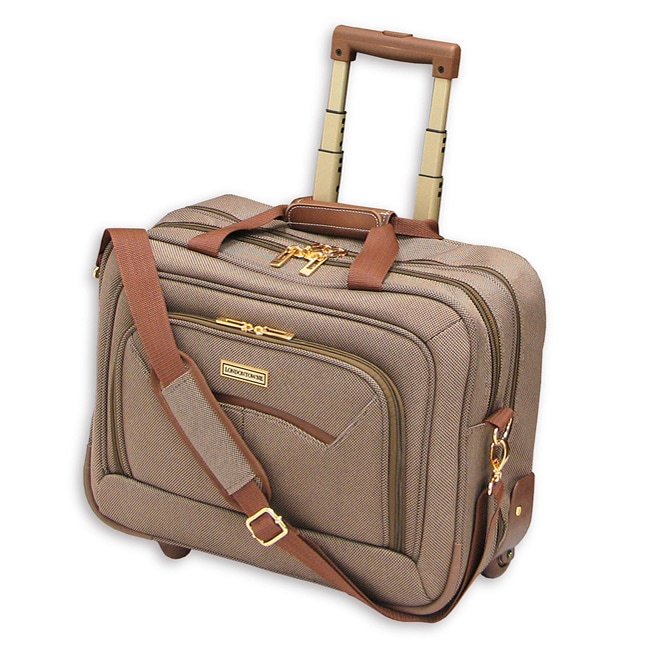 Some of these also have a padded laptop compartment, which is somewhat important to me. Have you ever used a bag like this? Was it a lifesaver or a disaster?